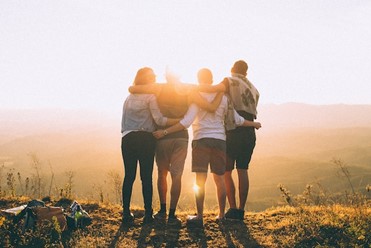 Healing. Growth. Education. Family.

The Teaching-Family Model approach continues to serve as a guiding light to many young lives. Distinguished by a commitment to creating and nurturing a family environment for students, by providing individualized and strength-based treatment that has changed countless lives for the better.

But what makes this model exceptional? The answer lies in its history and essence; find out how Alpine Academy Utah applies this life-changing approach to education.
The Roots of the Teaching-Family Model
In the 1960s, Dr. Montrose Wolf, an acclaimed psychologist, spearheaded a special joint project with the University of Kansas and the National Institute of Mental Health. As an expert in applied behavior analysis, he had a theory that married couples were the key to helping troubled children.

He believed that by living together and replicating a family-life setting, the couple would serve as role models who could encourage healthy development in the children.

To put his theory to the test, he trained the first ever "family teachers" or "teaching parents", married couple Lonnie and Elaine Phillips. Lonnie was a graduate student working with mentally challenged children while Elaine was a preschool teacher.

After training, Dr. Wolf had the couple live with six teenage boys who were juvenile delinquents. It didn't take long before improvement in the boys was observed – they displayed good behavior, their communication skills significantly improved, and they were able to reunite with their families.

In short, Dr. Wolf proved his theory right – and the Teaching-Family Model was born.
Nurturing Connections: The Heart of the Teaching-Family Approach
Today, this approach is standard when it comes to dealing with children with behavioral needs. The key principles of the model are as follows:
Humane Practices: Participants can anticipate receiving ethical, compassionate, and humane treatment.
Individualized Approach: Guided by a core foundation, this approach is adaptable; caretakers tailor the treatments to cater to the unique needs of every participant.
Trauma-Informed Approach: Caregivers acknowledge the trauma of each child and helps them cultivate effective coping mechanisms.
Emphasis on Quality Assurance: Quality assurance is topmost priority – student progress and feedback are regularly reviewed to allow necessary adjustments.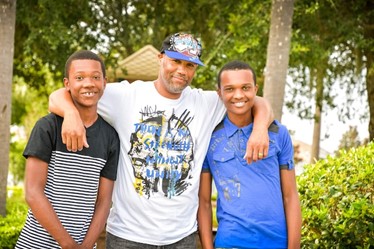 Bridging Theory and Practice
Not only is Alpine Academy nationally certified for Teaching-Family Model implementation but is also the recipient of Cognia's highest honor, the School of Distinction. Alpine is the only private treatment center in the world to receive such distinction.

Driven by this family-centric approach to healing and education, Alpine Academy only has well-trained and dedicated staff to implement the approach and create a nurturing environment for all students. The school also believes in non-physical interventions and on-site support is available 24/7, so students can expect a safe, effective, and empowering treatment all throughout.

Alpine Academy Therapeutic School has revolutionized therapeutic care through long-term successful implementation of the Teaching-Family Model. Their steadfast dedication to the Teaching-Family Model has truly revolutionized therapeutic care, establishing the residential program as a beacon of hope and transformation for young lives yearning for positive change.